PONDS, WATERFALLS, & OTHER WATER FEATURES
Water features like ponds and waterfalls create a beautiful experience to your landscape. The soft gurgle and splash of a waterfall or fountain is soothing to the ears, and the sparkle and movement of the water pleases the eye.
The experts at Harper Property Maintenance can design and install magnificent water features to work with your overall landscape for an exciting, yet natural look and lasting quality that will make you proud for many years.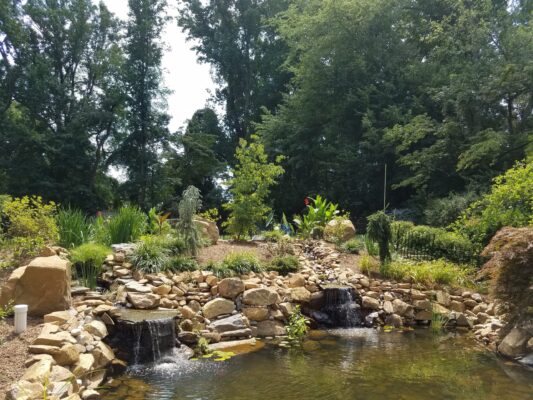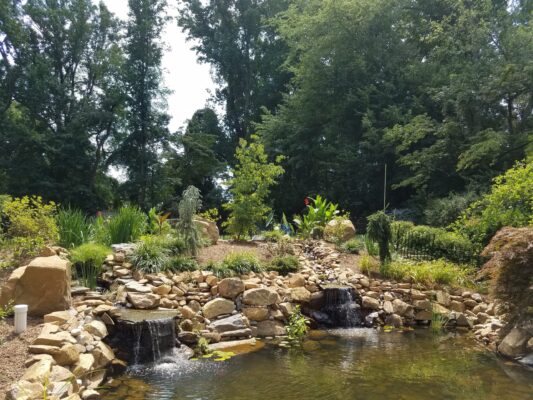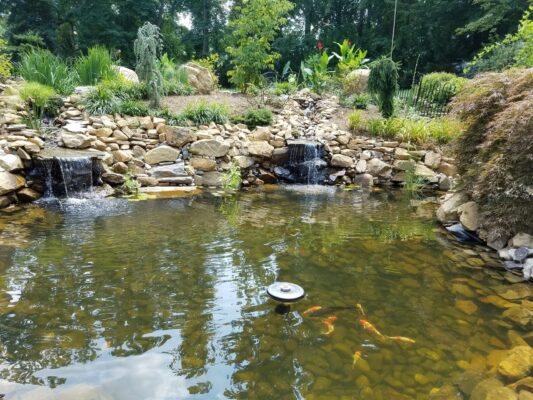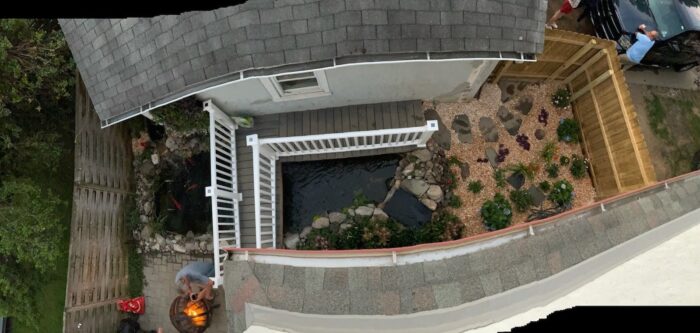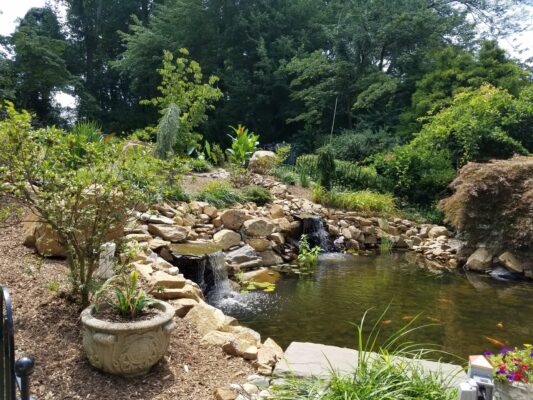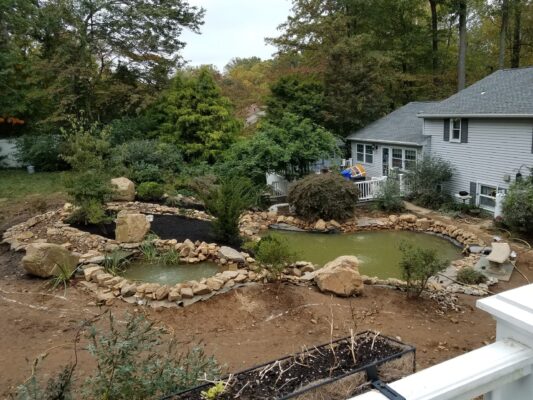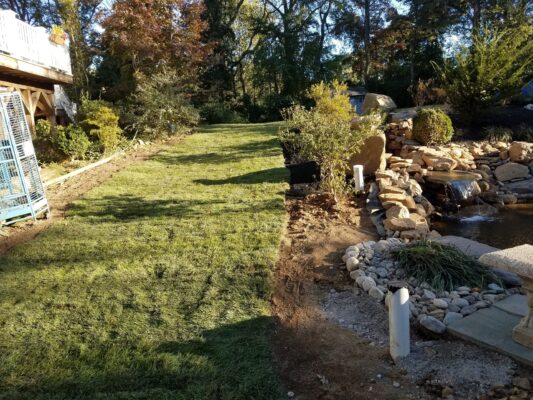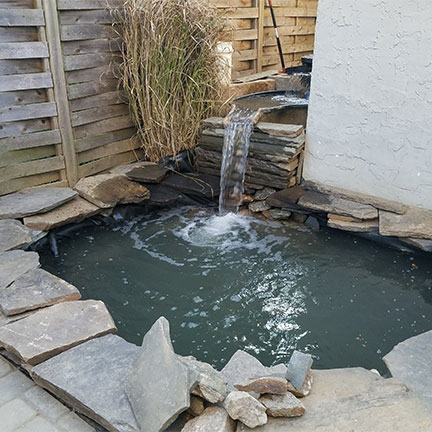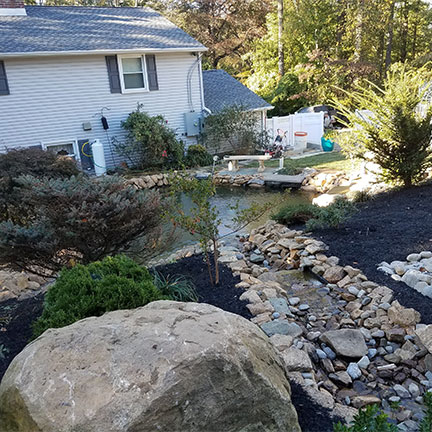 Create your backyard oasis with a beautiful water feature.
Give us a call today at 610-505-9824 for your free estimate!